It's that time of year!
Can you guys believe we are in full-on Christmas mode now? This year has flown by SO fast and I literally can't believe it. Since it's officially the holiday season, my annual XO Christmas Catalog is HERE! If you haven't heard of it before- it's a list of brands and companies that I love and have the greatest (and affordable) gift ideas for your family, friends, etc.
These brands and/or companies are some I have worked with, and some I have not, but I do love them all and would recommend them to anyone who's looking for the perfect gift idea for someone in their life. Below you can find a list that I made for you guys, so be sure to let me know what you think.
With that being said… I give you my 2018 XO Christmas Catalog!
Too Faced: Makeup? YES PLEASE! Whether you're going for their iconic mascara or just a gift card, whoever you give it too will be sure to fall in love with it.
Super Coffee: The perfect gift for any caffeine or health lover! You guys have most likely seen me post about SC so much because of how crazy I am for it, so of course it's on here.
LuMee: Perfect selfie lighting and a bad ass phone case? Oh YAS hunny! LuMee offers tons of cases at an affordable price, all while looking fab and protecting your phone. Their new sparkly cases are to DIE for!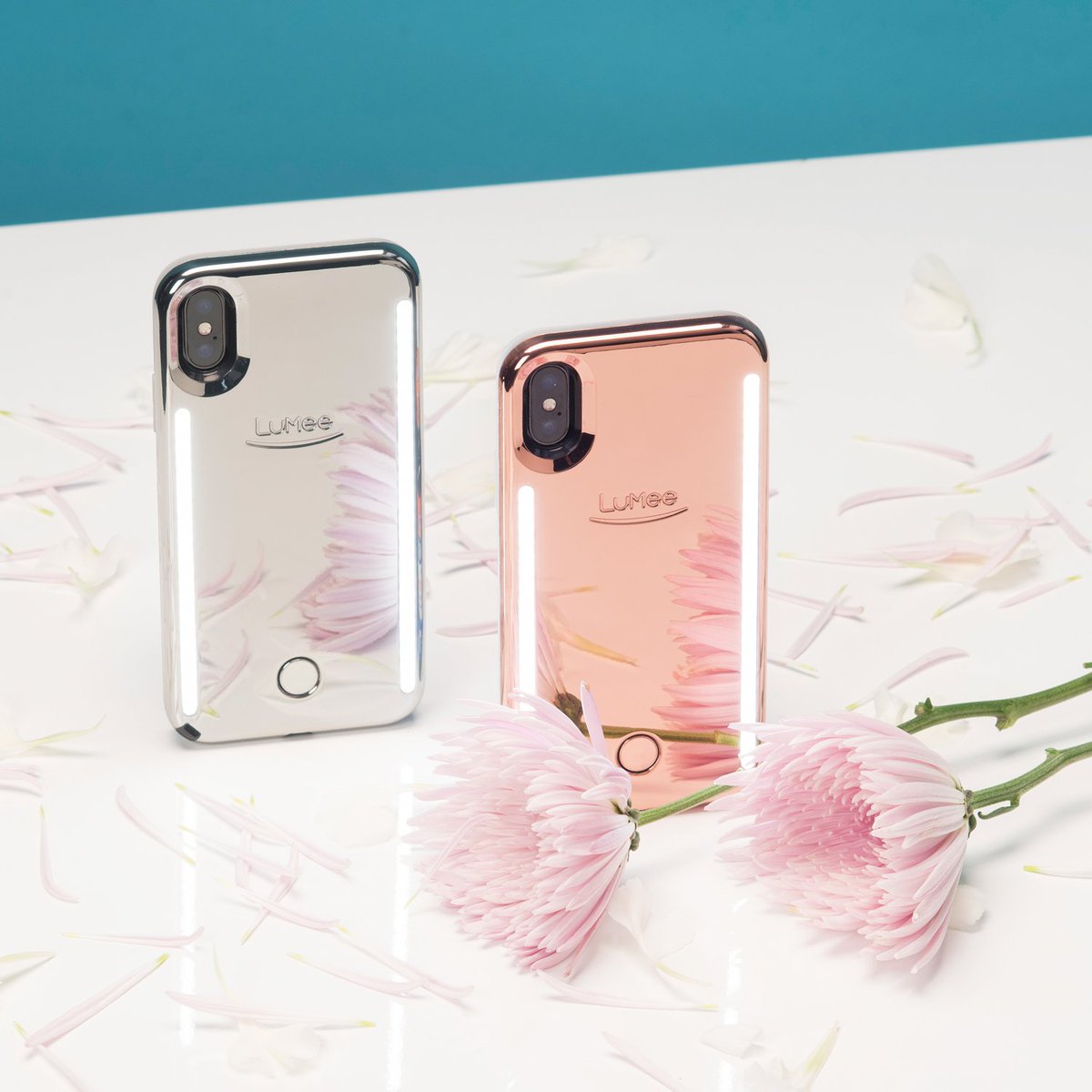 Gold Corp Inc: My jeweler and practically family, George Khalife, is a celebrity jeweler (Khloé Kardashian, Ashley Graham, Gigi Hadid, Aaron Carter, Christina Milian, and more) and jeweler designer with the most beautiful pieces. With custom necklaces, rings, bracelets, and more for both men and women- George and his family owned business do it all perfectly and the most glamours way possible.
Beauty Lounge Med Spa: Looking for flawless and healthy skin? Head over to see my friends at BLMS and ask for skin queen, Veronica, to help you out! While the spa is only in California, you can call to make an appointment if you're ever in (or live in) the LA area! Gift Cards to this iconic spot can also be a great gift for the skin-lover in your life.
Mario Badescu: If you don't know MB, then you are CRAZY! Their iconic drying lotion and face masks are a 100% need, not want, need for anyone and everyone you know. Affordable and fabulous? Yes please!
American Girl: Have kids, nieces, nephews, sisters, brothers, etc.,?! AG has everything you need to make the little kid in your life smile and be happier than ever. My sisters absolutely love their dolls from here and I am beyond thankful for the joy this company has brought to not only my sisters' lives, but to so many others as well.
Print All Over Me: If you like designing and wearing the cutest clothes, you will LOVE and die for PAOM! Not only is the platform for pro and amateur designers, but you can also buy, sell, and create anything you want on here. My friends here sent the cutest pieces of custom Britney merch to me and I am in love with them. A gift card to this iconic platform is a MUST for anyone in your life that loves to design anything and everything.
goop: Detox scrubs, clothing, perfume, supplements, vitamins, and everything else you can imagine. Guess what? goop has IT! If you love natural products that actually work and show results- take my friend and mentor, Gwyneth Paltrow's iconic company and give it a try ASAP!
BeautyBlender: Have a makeup guru in your family or are one yourself? Then you deff know about this company! The perfect makeup tools and cleansers for brushes, etc + their new and incredible foundation that's LIFE CHANGING. You can't go wrong with BB!
Good American: The highest quality of denim, workout gear, body suits, tee's, and more- GA has something for anyone, any size, anywhere. Founded by Khloé Kardashian and Emma Grede, the company broke the record for being one of the very few to have all sizes, including size 15- something most brands don't carry.
Cosmedica Skincare: Want the perfect serum for all skin types? Cosmedica Skincare has got you covered dolls! Their 'Pure Hyaluronic Acid Serum,' a favorite of mine and Khloé Kardashian, the lightweight serum is perfect for morning and night applications. Another fave of mine is their 'Derma Roller,' something I had no clue about until my friend Lucy (from Cosmedica) told me about!
Burst: If you're as picky as me when it comes to your toothbrush, then you will LOVE this company. Though I just started using my toothbrush from them a few weeks back, I can say that my teeth feel (and look) so much better. I have the rose gold one, but they also offer different colors too. A nice toothbrush is worth the splurge for you or someone you love, right?!
Quay Australia: Who doesn't love sunglasses? I sure as hell do, maybe a little too much- LOL! Quay has such a wide range of sunnies for both men and women that are the cutest and look so classy, but of course fashionable. With the sales they have all the time too, their affordable and are great quality.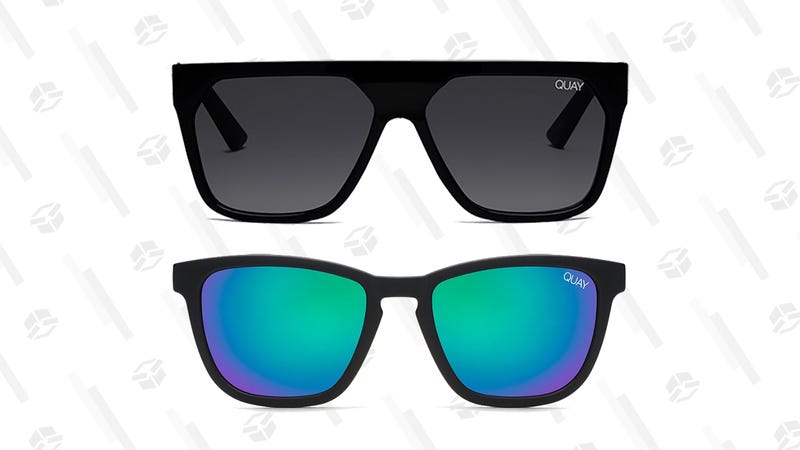 Drunk Elephant: The best acne night serum and a kick ass eye cream? YES PLEASE! DE is a bit high end, but like I said- splurging on good skincare is so vital in life because you need to make sure your skin is looking (and of course feeling) the greatest.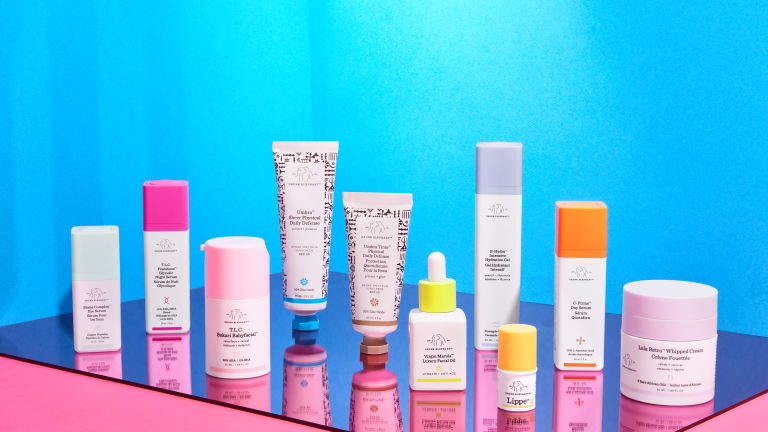 Planet Fitness: If you're like most people during the holiday and new year season, you'll probably start resolutions to be healthier or want to workout to get in a better state of mind- something I think is so awesome that people choose to do. A judgement free zone with an affordable monthly fee? PF can be a go-to for you!
Fresh: Lip treatments, masks, candles, and more? Fresh has the cutest gifts for guys and girls. Their candles are some of my go-to favorites, especially during the winter time!
glam. ME: My friend, Sarah, created this company and while it's still at the beginning stages- she made the perfect Jade Roller for her first product! These bad boys are perfect for your under eyes or morning skin that might be swollen, etc.
Sunday Riley: Another high end skin care company, but SO worth it! I'm obsessed with their UFO oil– something I incorporate into my skincare regime weekly. I also love their Sulfur acne mask… it clears my skin up ASAP if I'm dealing with breakouts.