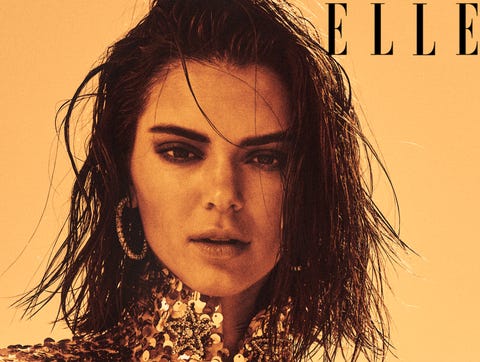 Kendall is opening up to Lana Del Rey for Elle's June 2018 Issue.
Supermodel and super-queen, 22 year old Kendall Jenner, isn't holding back in her latest interview for Elle Magazine. Kenny is the cover star for the June issue wearing a variety of different things including Gucci, Cartier, Versace, and Balmain to name a few.
Discussing anxiety, her modeling career, her younger sister having a baby, and how that baby brought Kylie and her closer…Kendall shares what's going on in her world. Commenting on her current state of mind, Kendall says she's "super chilled-out right now," to Lana Del Rey.
Keep scrolling for exclusive photos from Kendall's latest cover shoot and don't forget to get your copy of the magazine, on newsstands May 22nd.