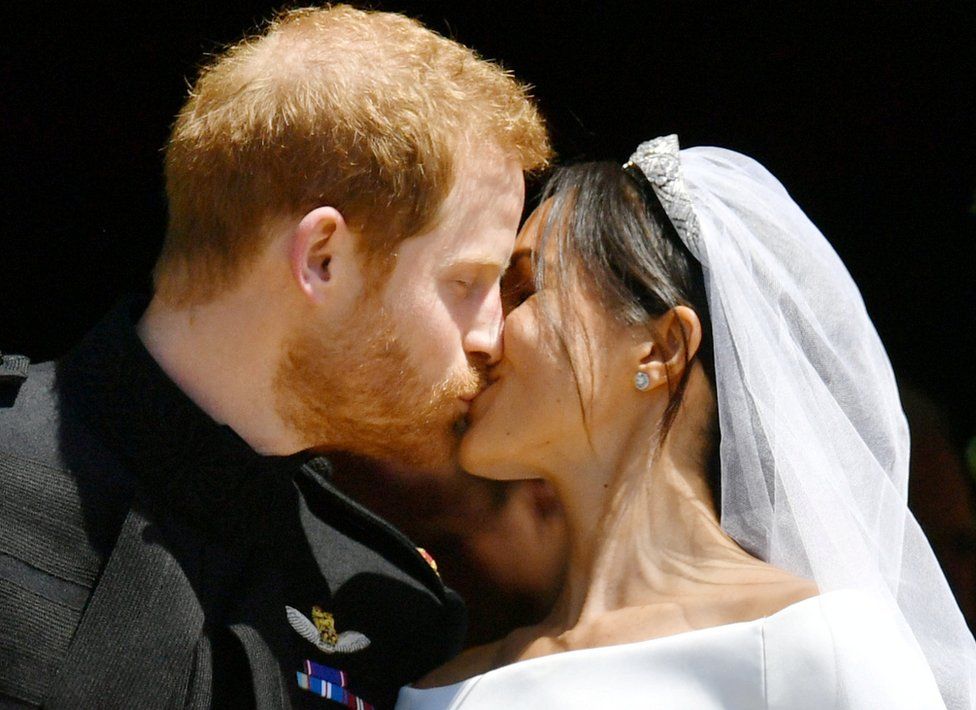 I think we all can agree how great Meghan and Harry looked on their wedding day!
The Royal Wedding took Place just a few days ago, yet I'm still not over how marvelous and dreamy it looked. Meghan and Harry looked incredible and the overall wedding looked like a Disney fairy tale, am I right or what!?
There are thousands and thousands of pictures from the wedding, so it was so hard picking my favorites. I can't get over how beautiful Meghan looked in not only her official wedding dress, but also her reception dress…GOALS! The first photo below is most definitely my favorite of them all though, it looks like it's from a movie, so perfect!
Take a look at some of my personal favorite (and the cutest) photos from the Royal Wedding of Prince Harry and Princess Meghan below!