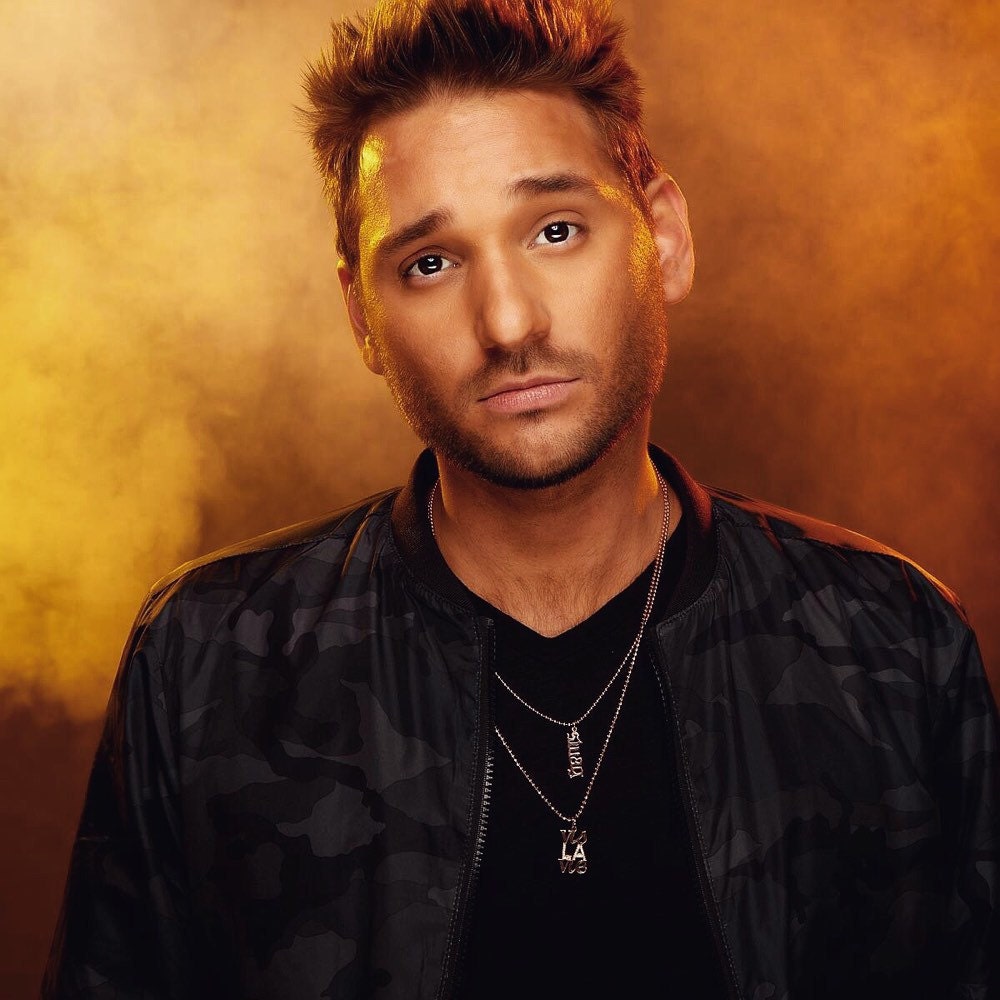 Happy March 1st you guys! I am so excited to share my first interview of the month with you, my friend George Khalife! Known as 'George The Jeweler' to many of you, George and I discussed all the latest and greatest things he's been up to since he started! From working with some of Hollywood's finest to gearing up for some new projects launching this year, I have all the deets you need to know.
Be sure follow George on Instagram, and don't forget to shop his collection here!
DL: Hey love, so excited to be chatting with you! How are you?
GK: Hey David I am great thank you for asking!
DL: You're known as 'George The Jeweler' and are the Junior Vice President at yours and your family's company, Gold Corp Inc. When did you first realize you wanted to take part in the company?
GK: I have always worked with my Dad and sister at our store, but when I was younger it felt like something I had to do rather than want to do. I was constantly searching for something I loved and trying to find my place. I went from design to music (which I will always love) in my teens and early twenty's only to realize that I loved the jewelry business right in front of me. I was probably around 24 or 25 when I figured out how to make it my own and incorporate everything I love into my work. Now, I can honestly say I love what I do.
DL: Your parents started Gold Corp Inc in Lebanon, that's so awesome! What was it like growing up and getting to watch them create such beautiful pieces?
GK: When I was younger it wasn't something I saw my self doing. I feel bad saying it but it wasn't until my 20's that I realized how amazing the process is and how creative you can be. I have so much respect for my father who came from Lebanon and built an empire here!
DL: How old were you when you made your first piece of jewelry, do you remember what it was?
GK: I was probably like 21 when I made my first piece. It was this really bulky sterling silver sideways cross bracelet. I thought I was so cool wearing my bracelet. Ha! It's definitely not something I would wear now… I think I still have it in my room somewhere, I am going have to go look for it and post it on Instagram!
DL: I know that you create so many different things on a daily basis- custom rings, necklaces, chokers, earrings, etc., but do you have a favorite thing you like to work on most?
GK: Necklaces, rings, bracelets and then earrings in that order. In my opinion necklaces are the first piece of jewelry that you notice on a person and I love coming up with new ones. I love that you can really express yourself. Layering my clients in gold and seeing them smile is such a good feeling. Interesting side note: I rarely use the same chain twice on a client.
 DL: One thing I really love about the pieces you made for me, and the pieces in general, are that they're really different from a lot of other companies. Where do you get your inspiration from?
GK: I am really inspired by my customer. My clients always have new and great ideas. I really listen to them and find so much inspiration in what they want. It is how I stay current and fresh by listening to their wants instead of my own wants. Of course I always put my own twist on everything though.
DL: You've worked with some of the biggest names in Hollywood- Khloe Kardashian, Ashley Graham, Christina Milian, Aaron Carter, Gigi Hadid, and the list goes WAY on, lol! What's one item that you've made for one of these names that was one of your personal favorites?
GK: First and foremost, I love what I am doing with Christina Milian, House of Fine Gold. Christina is an incredible woman and has so much passion. She puts 100% into everything she does, as do I, so our collaboration is honestly a 200% project. I also loved making the "tristan" necklace that was commissioned for Khloe Kardashian. It was fun to make and such an eye opening experience to see her wear and love it.
 DL: Is there anyone you would like to work with that you haven't had the chance to yet?
GK: I am humbled with everyone I have currently worked and am working with. It has been such a blessing. There are some women I have my eyes on and trust me when I say I am coming their way with gold! I also take every opportunity to work on myself and improve and refine my own taste. I am one of my best clients!
 DL: Are there any projects you're currently working on for the company? Like creating new pieces, etc? I'm so eager to see what you have up your sleeve!
GK: I have a few secret projects I am working on that I don't want to say too much about yet! My sister Karina and I are bouncing some ideas back and forth! Reality TV may be in the future. I am always coming up with new pieces with Christina Milian for our House of Fine Gold.
 DL: You've accomplished so much already, but is there anything you hope to do most in the coming years- personal or professional wise?
GK: Thank you I appreciate that. I have lots of goals and lots of drive. Every time I accomplish a goal I set a new one, which keeps me growing personally and professionally. I am always looking for new opportunities. I would love to collaborate with new faces. I would love to have a Gold Corp branch in LA in the next 10 years. There is so much to come and this is really just the beginning!