Look what you made her do, Entertainment Weekly!
Taylor Swift is ready for another epic era following her 2017 record, 'reputation.' While details of the upcoming seventh studio album from the singer have been extremely tight-lipped, fans have gone above and beyond to figure out the hidden clues and messages from Queen Taylor herself.
"I've trained them to be that way," says Taylor regarding her fans who should be detectives by now. "I love that they like the cryptic hint-dropping. Because as long as they like it, I'll keep doing it. It's fun. It feels mischievous and playful."
As for her 2017 record breaking album and tour? "Reputation was interesting because I'd never before had an album that wasn't fully understood until it was seen live," she said. "When it first came out everyone thought it was just going to be angry; upon listening to the whole thing they realized it's actually about love and friendship, and finding out what your priorities are."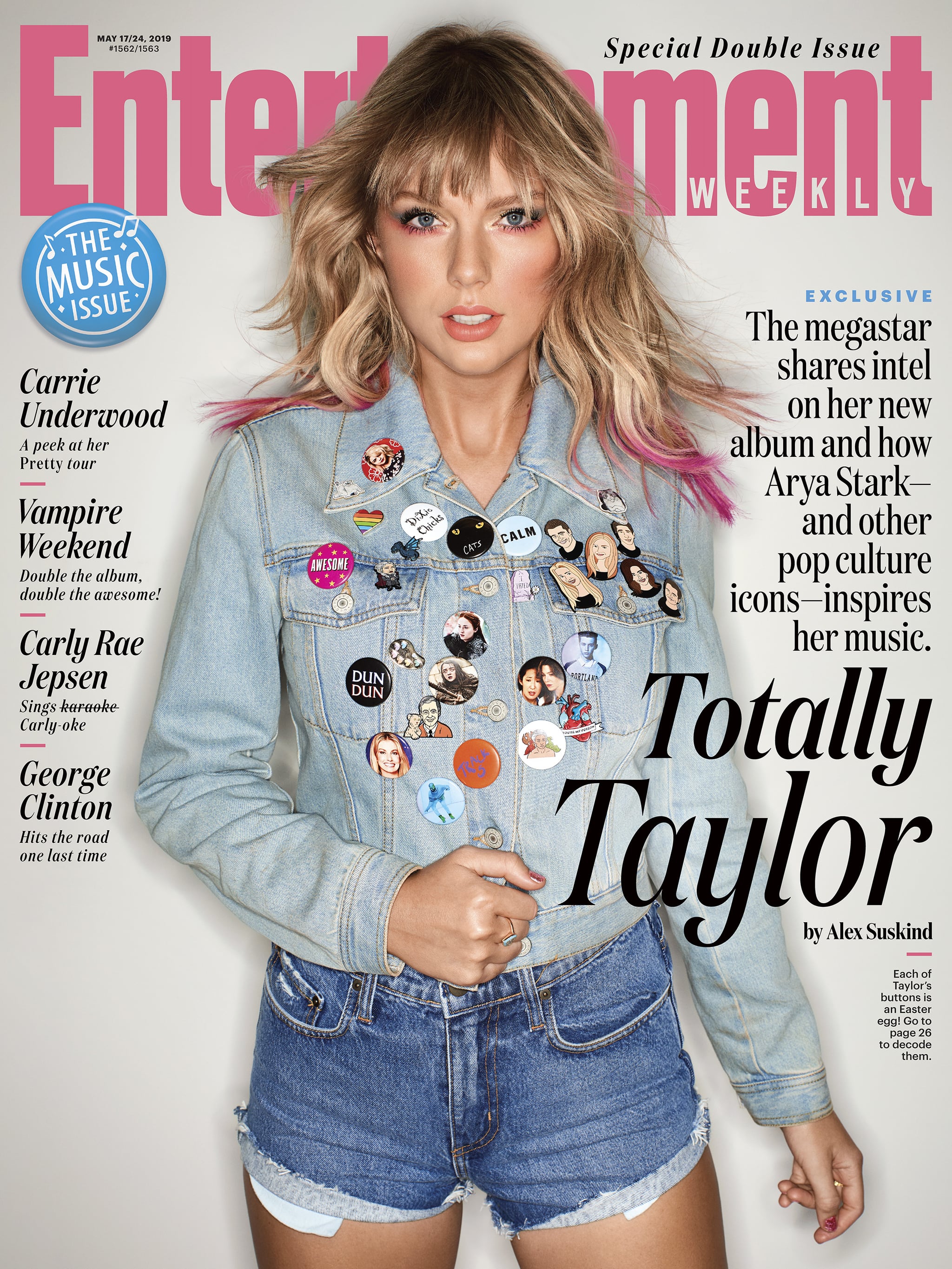 Speaking on her new album being different then 2017's record, Taylor is ready to share and be her even more true self. "This time around I feel more comfortable being brave enough to be vulnerable, because my fans are brave enough to be vulnerable with me," she said. "Once people delve into the album, it'll become pretty clear that that's more of the fingerprint of this — that it's much more of a singer-songwriter, personal journey than the last one."
Taylor also spoke about the T7 tone, and it sounds interesting as hell *pretends to be shocked because she's a legend, duh.* "There's a lot of a lot on this album," she says. "I'm trying to convey an emotional spectrum. I definitely don't wanna have too much of one thing . . . You get some joyful songs and you get the bops, as they say. [There are some] really, really, really, really sad songs [but] not enough to where you need to worry about me."
So when the hell does this record drop?! Well guess what, we don't know…or do we? Check out the exclusive video from EW's shoot with Taylor and be sure to keep an eye out for some hidden clues.