A complete guide to what I'm currently loving!
It's officially August, WTF!? I can't believe how fast this year is flying by already, like it's so crazy to me. A new month means a new post about the items I'm currently loving and need all the time.
Below, you guys can find a complete guide + links to all the things that are essentially needed for me…even if they don't seem that much needed- lol! Let me know if you guys pick any of these items up or try them out, I love hearing your thoughts!
Love you!! xox -D
–HappyLight Touch LED by Verilux: I've been using this light for a few weeks now and I can't get enough of it. It's a modern light therapy that delivers the needs for energy, mood, focus, sleep, and of course- happiness.
–Super Coffee: You guys know how much I love this stuff, it's the one thing I need every single day before I have to deal with anything and everything, lol!
–SiO Beauty: I've been using this brand for a while now and I absolutely love their products. My go-to is the Eye and Smile Lift kit, but I also love the entire men's collection they have. They also have women's stuff and what's so cool, is that you get a few uses before discarding them…how awesome!?
–Borghese: I am LOVING the new goodies I got sent to me, they legit are so great. They're a skin care line and have some of the best face masks, but they also carry one of my favorite products ever- their 'wrinkle relaxer!' I use it on my outer eyes every day and night and notice such a difference in my skin…LOVE it!
–Essentia Water: Water is obviously so important to drink year round, but this water is by far my favorite. A lot of people say that "water is water," but I completely disagree, lol. This stuff tastes so different, in a good way, and is always with me wherever I go. I like to use this water and put it in my Press Bottle with some lemon, so delish!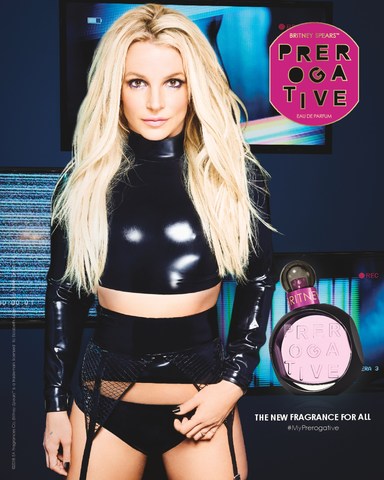 –Prerogative by Britney Spears: Who doesn't like to smell good? Like, obviously you need this perfume! Britney's 24th perfume is unisex, and while I have all of her other women ones, this is by far my favorite. This scent isn't a want for people, it's a need.
–Dr. Lancer Skincare: Dr. Lancer is the king of skincare and I am so fortunate for him and his incredible team to have sent me the perfect products for summer and for my skin. While I have a full review coming in the next month, I'm currently using his blemish control set and some other goodies they sent over. Everything I have is working great on my skin and I cannot wait to share more in depth details ASAP!
–Seed: I've been taking this for a while now and if you follow me on my socials, you've seen my story posts about this incredible probiotic that I take 3 of every night before I go to bed. My friend, Ara Katz, is the co-founder of this incredible company and I encourage everyone to check the site + men/women product out, you will love them.