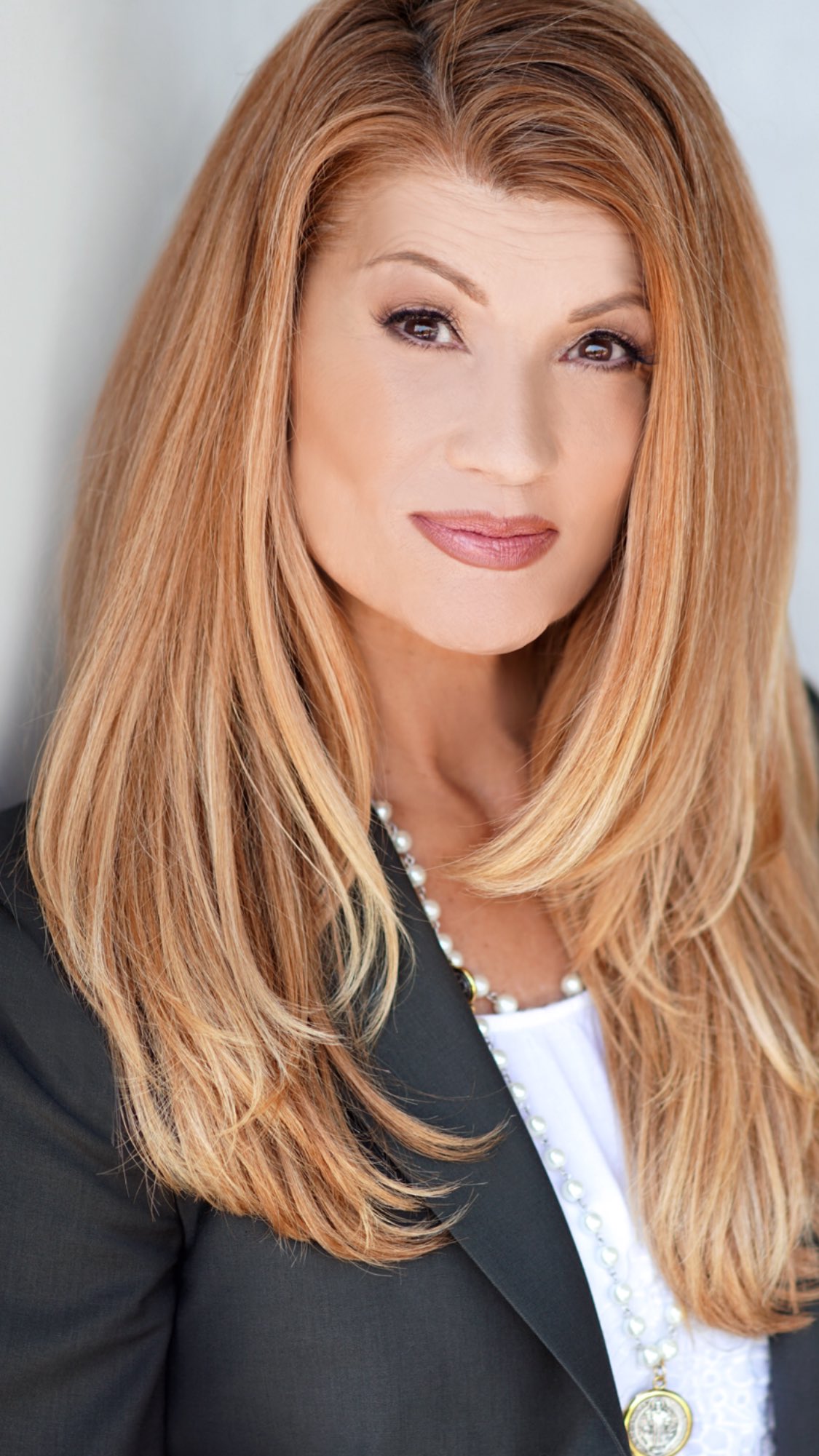 It was such an honor to speak with Dianna De La Garza and discuss her new book, sharing her story, how her daughter Demi Lovato inspired her to share her struggles, and what she wants people to take away most from memoir, "Falling With Wings: A Mother's Story."
There are no words to describe the love and gratitude I have for Dianna and her family as a whole, people like them make the world a better and more educated place. Thank you Dianna, Demi, Dallas, Maddison, and Eddy- you sharing your family story has changed, and continues to change so many lives.
Be sure to follow Dianna on Instagram and Twitter, and don't forget to pick up your copy of her first memoir here.
David: Dianna, I'm so excited to be talking with you- thank you so much for taking some time to speak with me! How are you?
Dianna: Hi, David!  I'm really good!
David: You just released your first book, "Falling with Wings: A Mother's Story." By the title you can tell that the book is definitely emotional, how did you come up with the title?
Dianna: I came up with the title of the book, "Falling With Wings", from a statement we made at the end of the book.  It says, "After all we had been through, we had survived.  Our family bond was unbroken. Our faith was still strong.  And our mental health, thanks to therapy, was better than it ever had been.  Despite falling so hard and so low, we had restored our wings and were ready to fly toward a better and brighter future."
David: When did you decide that you wanted to write a book about your life and the obstacles you've gone through and overcame?
Dianna: I've always wanted to write a book, but in my early years I thought it would be fiction.  After going through everything we experienced, I wanted to share our story to help people who might be struggling with some of our same issues, and I realized that our story was better than any fiction I could've written!
David: How long did it take for you to write?
Dianna: It took me about three years of constant writing sessions with my co-writer, Vickie McIntyre to get the book written, and then almost two years to get it out to the public, so about 5 years total from start to finish.
David: Was it painful to relive some of the traumatic moments you've gone through in the past when writing this book? I find it so brave of you for even wanting to share your story with people.
Dianna: It was painful to relive some of the hardest parts of the book.  But I knew that the more honest and heartfelt I could be while writing it, the more it would touch people's lives so it was worth every tear I shed during the process.  And thank you, David, but I don't really see it as brave or think of myself in that way. I simply see it as doing my part to try to help those who struggle with mental health issues and I'm so happy to get to do that!
David: Were you hesitant about getting as personal as you did, or did you know that you wanted to be extremely raw and real with whoever would be reading it?
Dianna: Of course, in the beginning I thought I would just be writing a memoir of our journey as a family. But Vickie (or, Ms. Vickie as I call her) encouraged me to dig deeper within myself and really tell everything.  So at first, I was nervous about being so honest.  But, as I began to open up, it was actually very therapeutic and I began to fear honesty less and less as time went on.
David: In the book you discuss a lot of the issues that you and your family endured due to mental health, why was this important for you to do?
Dianna: I wanted people to see that no matter what you are struggling with, there's always hope of a brighter tomorrow.  By telling our stories, we begin to shed that stigma surrounding mental illness and open up the doors for others to do the same thing. Mental illness is nothing to be ashamed of. It affects us all in one way or another, whether we have issues or whether someone in our family or one of our friends does.  It does not discriminate.  Therefore, it's okay to talk about it!
David: In the book you also talk about going into treatment in 2011 and leaving not recognizing the woman that went in. How much has changed since then? I'm so proud of you.
Dianna: I went into treatment a depressed, sad, broken individual.  But it was the best thing that ever happened to me.  I was able to for once focus on myself and work on my issues after trying to be strong for everyone else for so long.  That's something a lot of good mothers go through.  I wish that every mother in the world could get the chance to do what I did, and I realize how fortunate I am to have gotten to do that.  I credit my girls for convincing me to go and get help.
David: Your daughter Demi Lovato is no stranger to speaking out and on things having to do with mental health, she truly is an incredible woman. Do you think she's one of the reasons you were able to be so vulnerable when writing this book?
Dianna: I absolutely credit Demi, as an advocate for mental health, for giving me the strength and courage to speak up and tell the whole truth.  I've seen how she has affected the way young people are changing the narrative and becoming more vocal about their issues.  I'm proud to follow in her footsteps.
David: I truly feel that Demi has changed mindsets of just how much mental health and eating disorders affect people. Many people that I know used to think eating disorders really only affected girls and women, but that's not the case at all. Being someone whose openly gay, was once suicidal, and developed an eating disorder- I couldn't be more grateful for her and everything she's done. What's it like getting to see your little girl impact and change so many lives for the better?
Dianna: I couldn't be prouder of Demi for what she does for mental health awareness.  And thank you, David, for openly admitting your struggles.  You have a voice and are using it for the good of your followers who may be going through some of the same things you have.  Eating disorders, depression, addictions, etc. affect all of us, and we are all in this together.  They do not discriminate and affect all genders, not just girls.  Keep up the good work, my friend.
David: Did Demi, Dallas and Madison give you any advice when you were writing?
Dianna: The only advice I got from my girls when writing the book was, "Tell the truth, Mom, and don't hold back!"
David: The cover to the book is beautiful, I love it so much. What made you want to include your children on the cover?
Dianna: The book cover was actually the idea of my publisher at Feiwel and Friends.  They suggested it, and we literally had 20 minutes to get the perfect shot in between two interviews Demi had at her house that day!  My amazing photographer, Debi Patton of Flygirl Photography got it in 20 minutes, and I couldn't be more grateful to her.
David: One of the things I admire most about you and your family is that each of you are all about using your voices to help people, including me being one of the many that you've been able to help. Is it hard being so open all the time?
Dianna: No, I don't see being open and honest as being hard.  It's kind of my personality, so it's just who I am.  And I'm happy to be of help to you and others with this book, that was my main purpose.
David: Is there anything you want people to take away most when reading your book?
Dianna: The main thing I want people to take away from the book is that there's always hope (look at us, we got through it and came out healthy and happy) and there's always help.  You just have to reach out for it.  Even if you don't have a lot of money, there are community programs that go on a sliding scale, you can research them on the internet.  But reach out wherever you can.
David: I know it only came out a few weeks back, but do you think you'd consider writing another book in the future? I'd love to get another one with you, maybe even with Demi?
Dianna: I'd love to write another book one day, I just haven't decided what topic I'll write about.  But I'm certainly open to it.  I've met so many amazing people on this amazing journey, including you!
David: Do you have advice to anyone who might feel like they're alone or lost right now?
Dianna: Again, if you are feeling alone or depressed, please reach out.  I know it can be hard, but your family and friends can be of great help to you during tough times.  Don't be embarrassed or think you are showing weakness by asking for help.  Mental illness affects all of us.  We are all in this fight together.
David: I'm so grateful and happy to have been able to speak with you, I absolutely love you and your family. I wish you all nothing but the best!
Dianna: Thank you sincerely, David, for this incredible interview!  I loved your thoughtful questions, and I hope someone reading this will be encouraged and inspired today.  I appreciate you!